(People)Item NO:FCP-063
1. Introduction Of Dream Marilyn Monroe Famous People Painting
The theme of this painting is the famous American movie star Marilyn Monroe, it takes the character as the center, through the realistic technique, it shows her beautiful face and seductive posture, using black and white as the main color of the figure, a few simple color block vividly portrayed character, the author just used a few clean, refined small strokes to draw the facial features so that the expression of the figure seems extremely lively, on the right side of her face there is a white light embellishment to make the three-dimensional feeling of the character more stronger, round face seems to emerge from the center of the screen to reality. The author inventively depicted the character turned slightly to the left, through portraying the shadow of the clavicle position it shows the plump and sexy body of the character. Around the screen,the author used ink, dye cover, spraying and other techniques to make an appropriate texture effect, color rich, rich use of color skillfully set off the central character, through creating this painting, the author expressed his salute to the great changes in American society during the sixties, also it reflects a true portrayal of the society at that time.
2. Parameter(Specification)Of Dream Marilyn Monroe Famous People Painting
| | | | | | |
| --- | --- | --- | --- | --- | --- |
| Material | Color | Size | Image dimensions | Product type | Style |
| canvas,wood Frame | Brown, White, Gray, Purple, Black and Gray, Yellow, Green, Blue, Red, Flesh, Black. | 20x20inchesx1 10x20inchesx2 | 20 inches high x 40 inches wide x 1.0 inches deep | Hand-painted gallery-wrapped canvas art | Contemporary |
3. Application Of Dream Marilyn Monroe Famous People Painting
A perfect wall decoration for living room and bed room.A great gift idea for your relatives and friends.
4. Details Of Dream Marilyn Monroe Famous People Painting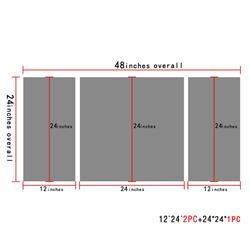 1) .Feature:ARTLAND Modern 100% Hand Painted Oil Painting on Canvas "Dream Marilyn Monroe" 3-Piece Famous People Framed Wall Art Ready to Hang for Living Room Artwork for Wall Decor Home Decoration
2).Dimensions:20x20inchesx1+ 10x20inchesx2
3).Stretcher: Inner Stretcher Sticked With Black Felt,Hook Easy to Hang Directly
5. Return Policies
You can return our items purchased at ARTLAND for a full refund within 30 days of purchase.
6. FAQ Of Dream Marilyn Monroe Famous People Painting
Q: Is the item durable?
A: Yes.I have had this item for maybe 6 months and its held up great.
Q: what size should be perfect for a living room?
A: Large. It takes up a decent amount of space.
Q: Do you sell paintings or prints?
A: We sell both 100% handmade oil canvas painting and printing by 4 colors printer.